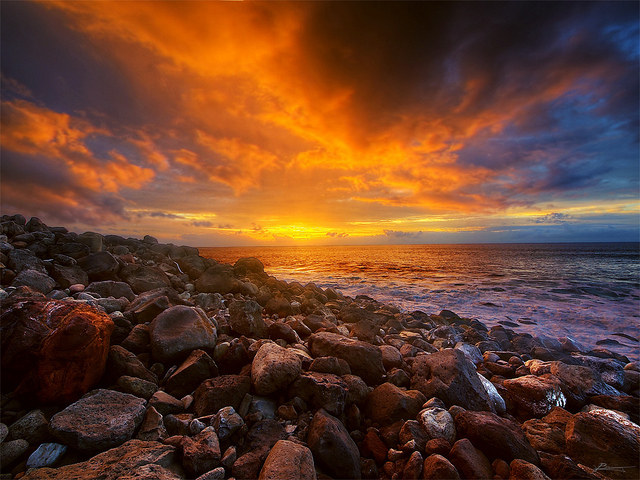 These days,I spend a LOT of my time studying stress management and work/life balance.  It's easy to get overwhelmed by an overly complicated life.  Not only do I want to make sure that I am using strategies that work for me, I want to be able to share them with you.  Just like you I am looking for ways to gain control over your life and make simplifying one of my main focuses.
Simplifying your life can mean many things like; cutting unnecessary to-do list items, eliminating clutter from your home, fine-tuning your priorities, or otherwise gaining perspective on what truly matters to you.  I believe looking at these areas, leads to more awareness. More awareness allows you to tweak and modify to get the best overall results for you.
Here are some great strategies to start out with:
Identify what's most important to you . Know what really matters the most to you and make these a high priority. Allow the things that matter less to simply fall away from your life.
Make a list of the top 4-5 priorities and core values in your life. Keep this list with you all the time so you always remember what counts the most. Put a copy on your bathroom mirror, another above your bed, and keep one in your wallet for good measure.
Evaluate your current commitments and "shoulds". Look at absolutely everything going on in your life right now. Which of these commitments actually deliver value or joy? Which are in line with the 4-5 priorities you listed in the previous step? Eliminate everything else.
Assess how you spend your time. How are you spending your time? Make a list of everything you do in a day and compare that to your list of priorities. What can you eliminate? I like to recommend that you use a time journal for 3-4 days. Record everything you are doing and how long it takes.  It can be a real eye opener.
Simplify your work tasks. Rather than trying to knock off every single task on your to-do list, focus on only the most essential tasks and then find ways to eliminate all the others. To do this, you can try delegation, outsourcing, moving them to other days or simply dropping them.
Simplify your home tasks. Repeat the above process with your home tasks, removing the things that you're not reasonably going to accomplish in a day. Simplify your list of home tasks by automating, delegating, outsourcing and removing anything that doesn't fall in line with what's most important.
Learn to say no. Boundaries are huge! When you learn to say no, you'll begin to take on only as much as you can handle. Sometimes this means planning or scheduling time with your loved ones.  Be clear on the boundaries and ensure that you are including quality time and keep your word.
Purge unnecessary stuff. Devote one weekend every month to getting rid of absolutely anything that you don't want or need in your life. Removing everything that doesn't really matter can be therapeutic and cathartic. Purging your home and your life once monthly is a really beneficial process to your overall health and well being.
This is only a small sampling of the things that you can do in order to simplify your life. Consider this to be a foundation, though, that will guide you to find new and interesting ways to create a simple life. With just a little conscious effort, you can achieve simplicity in all aspects of your life. Always be on the look out for new and improved ways to take control and simplify your life.
Inspired Actions:
What is one thing you are doing to simplify your life? leave it in the comments below
As women, mothers, lovers, sisters, friends we often forget that we need to re-charge our batteries. We need to take care of ourselves, we need to love ourselves FIRST! Click here to Learn More
photo credit:  By paul bica