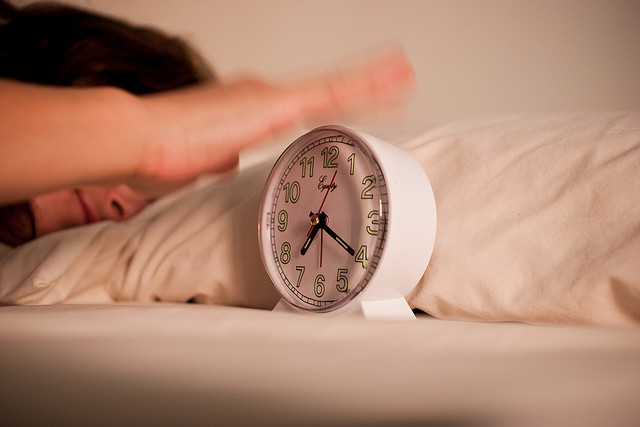 It is 5:25am… on a crisp January morning. The window open slightly so that you can smell the clean, freshness of the morning air. A small breeze makes it way into the room. You are still under the warm, cozy, comfy down-filled blankets, snuggled to your loving partner.
It is 5:30am… you reach over and hit the snooze button, not wanting to move just yet, your partner snuggles a little closer. You now have 9 precious minutes…. do you go back to sleep or do you use them wisely to start your day on a most amazing high.
Maybe you don't live in a area that has cold mornings, maybe your area is warm sun filled mornings. The intention of "9 minutes to Sanity" is that you take advantage of those 9 minutes after you hit the snooze button and when the alarm rings for the second time.
Yes, I know you do it! Everyone does it!
Maybe not every morning, but some mornings. I do it especially on those cold mornings when it is much nicer to snuggle with my honey than to get up and hit the shower. This is actually when I was thinking about this, I was thinking about just how great it was to have my partner beside me…
I know I know, you are not fully awake yet, you are barely conscious, that is PERFECT!
This allows you to stay in a hypnotic state, it allows you to program your mind and your intentions for the day, very easily and very successfully.
Three Simple Steps to "9 Minutes to Sanity"
5:30 – 5:32 – Gratefulness

3 short minutes to thank your higher source of power for everything that brings you happiness.
Your nice warm bed, your loving spouse, your children, your grandchildren, your career, your home, your friends, your family the list can go on and on.
5:33-5:35 – Intention
Setting your intention for the day is like writing your on movie script. You are setting the stage for how your day is going to go. All positive aspects start with a simple over riding thought.
"In a easy relaxed manner, In a healthy positive way, each and every action will bring me one step closer to my goals. My intention for today is that the day is positively charged, all my tasks are completed in a easy relaxed manner. All interactions with clients and co-workers is for everyone's highest good."
You get the idea, this can be what ever you want it to be and it should most definitely is a positive statement.
5:36-5:39 – Breathing
Simply and Easy. Concentrate on slowing breathing in slowing counting to 5, slowing breathing out slowing counting to 5. Keep doing this until the alarm goes off.
By the time you have followed these exercises, you will be more then willing to get out of bed and start the day. Kiss your partner, and jump out of bed to start your most amazing day!
You can easily continue the Morning Ritual with journaling, a great breakfast, yoga, or the thing that you love to do the most. Try "9 Minutes to Sanity" for a 6 weeks, create a great new Morning Ritual.
Body, Mind and Soul Alignment
After practicing your Morning Ritual you will notice that the small annoyances of daily life just don't bother you any more and they can't steal your peace while you are focused on self care. Tranquility and solitude refreshes your soul like the streams of a fountain washing away all anxiety and fear.
You can be bold and confident in your future choices when you quiet all the other voices around you and listen to the ONLY to the inner voice inside of you. Your Inner peace is reflected outwardly through all your actions.  When you are at peace within my soul, you are able to accomplish more than you ever imagined.
Creating alignment with your Body, Mind and Soul is about taking time to give yourself the room to breathe in the peace, balance and self care  that creates harmony within your life.
When was the last time that you made the time for yourself?  Even just 15 minutes of "alone" time?  Make a plan today, schedule in your calendar 15 minutes every day. 
I would love to hear how you have arranged your mornings to make them the best possible start to the day… add your comments below!
Other Great Stress Management/ Life Balance Articles for you to read:
Photo Credit: By Jess J