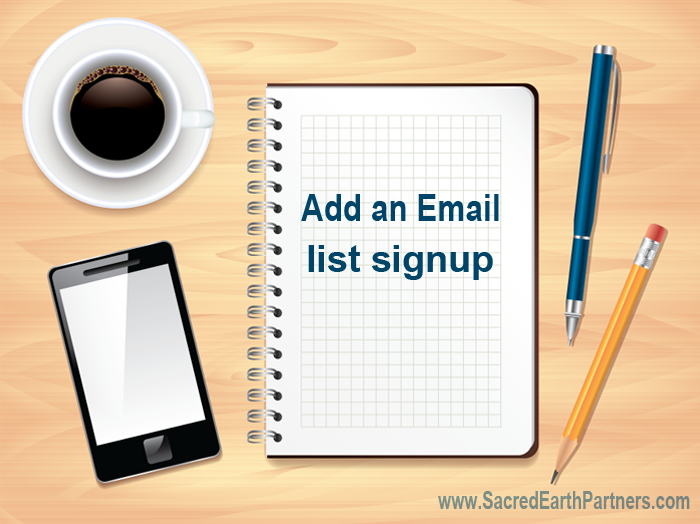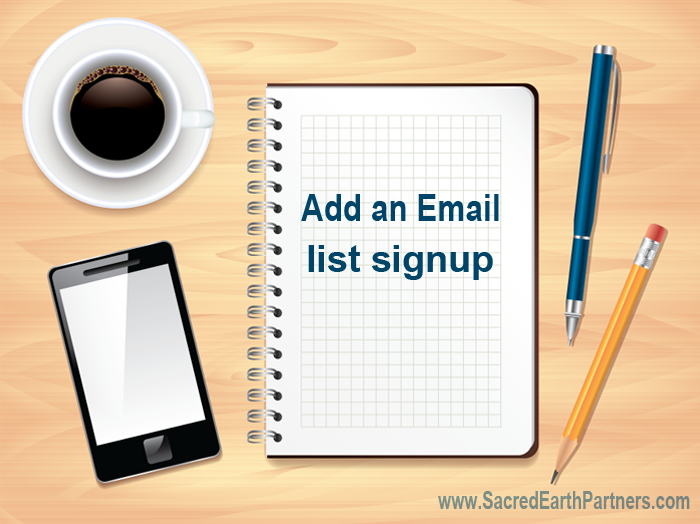 If you website is for a business, whether it is a traditional brick and mortar or a digital empire, you need to have a potential customer mailing list.   A mailing list signup is the first thing that you should add to your sidebar.  There are a couple things to think about when you are looking for a location to place it.
It should be above the fold – this means people can see it as soon as they get to your website without having to scroll down the page.
Most often the signup is on the top left, either in the header area or left signup but don't be afraid to try new things.  TEST TEST TEST
Okay, I am not going in to how to set up the email list, we will start at your website.
Step 1. Add a Text Widget  to the sidebar
Step 2. Copy the code from your email list provider
Step 3. Click  Save
That is it!
Tomorrow's post How to easily update your Favicon
Free 5 Day Video Training On How To share your Unique Message, Attract More Clients and Create a Successful Business. Step-By-Step strategies for creating a Divinely Powerful Online Presence!
Start Creating an Amazing Website
    Learn how to be Spiritual Rich
    Learn how to create a Divinely Powerful Website
    Learn how to create a real Client Connection
    Learn how to expand your reach with Social Media
Enter your email to view your videos now!  Click Here to Learn More