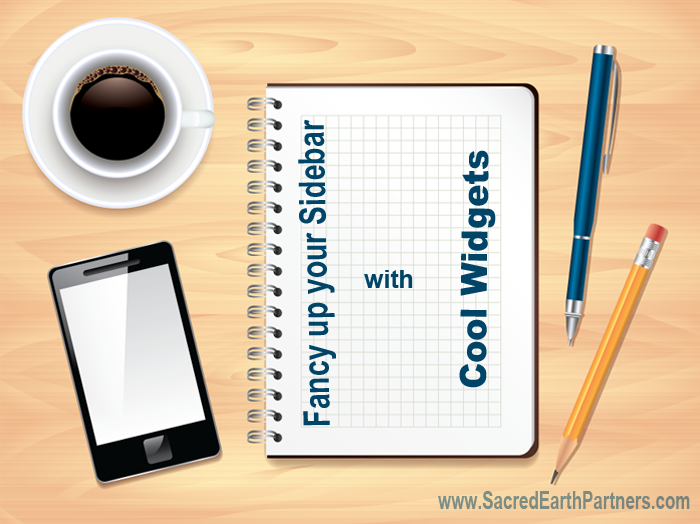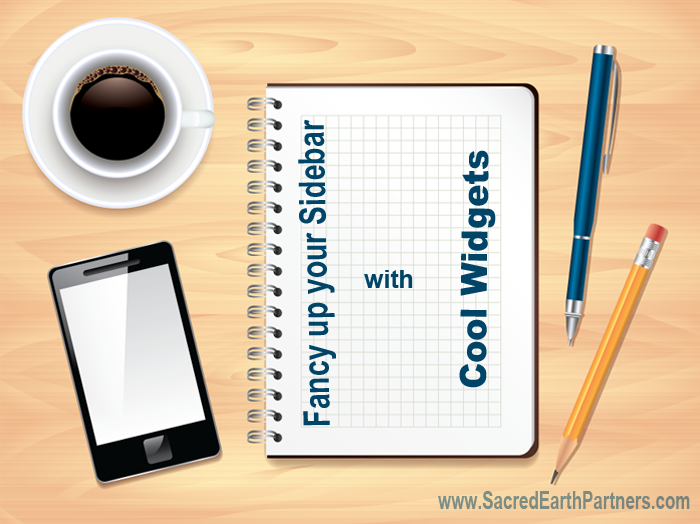 Sidebars on my site change all the time 🙂 You do want to have a little restraint.  A website can fit cluttered if you have too many things.
Sidebars are a great place to add your email signup form, add your links to social media, add your popular posts and advertise any products and services you have.
Sidebars are the containers that hold your widgets, widgets are add-ons that do a variety of tasks.
Themes dictate what the size and position of your sidebars.  Most typically we will seem them on the left or right side of the main content section. Sidebars are used to create easily updateable sections all over you pages.  Many themes have sidebars in the header area, most commonly used for advertisements (I personally don't like this).  I have seen some themes were the entire front page is made of sidebars, this allows for easy customization.
On the Sidebar Minidashboard you will find Available widgets, Inactive widgets and all your sidebars.
Available Widgets
This section is a list of the standard widgets that come with WordPress and any plugins that you have installed. In the example above you can see a Akismet Widget, this was installed when the Akisment plugin was installed.
You add or remove widgets by dragging and dropping them from the Available section to your sidebar.  You can move them up and down the sidebar the same way.
Recently WordPress included a new way to add widgets,  You can click on the available widget and a menu appears.
Select the Sidebar you want and click add widget.
WordPress automatically saves when moving widget to sidebars, but if a widget has specific configuration options you will need to save these.
For example in this widget, we added a title and changed the number of posts to show. When you have made the changes, Click Save.
Tomorrow's post we are going to Add an Email List to the Sidebar
Free 5 Day Video Training On How To share your Unique Message, Attract More Clients and Create a Successful Business. Step-By-Step strategies for creating a Divinely Powerful Online Presence!
Start Creating an Amazing Website
    Learn how to be Spiritual Rich
    Learn how to create a Divinely Powerful Website
    Learn how to create a real Client Connection
    Learn how to expand your reach with Social Media
Enter your email to view your videos now!  Click Here to Learn More