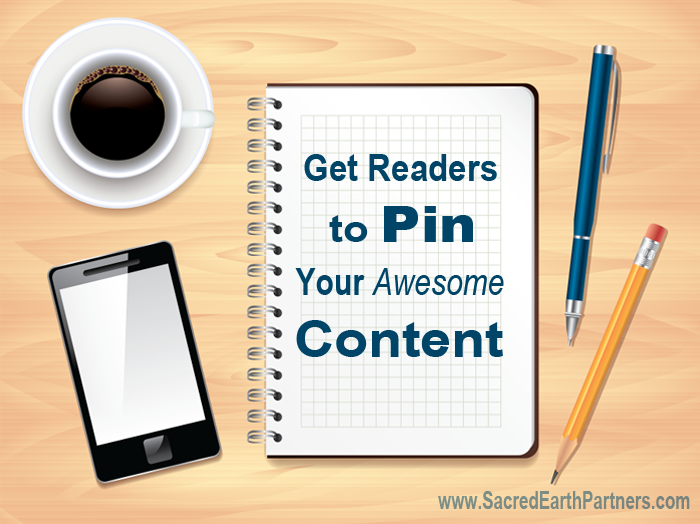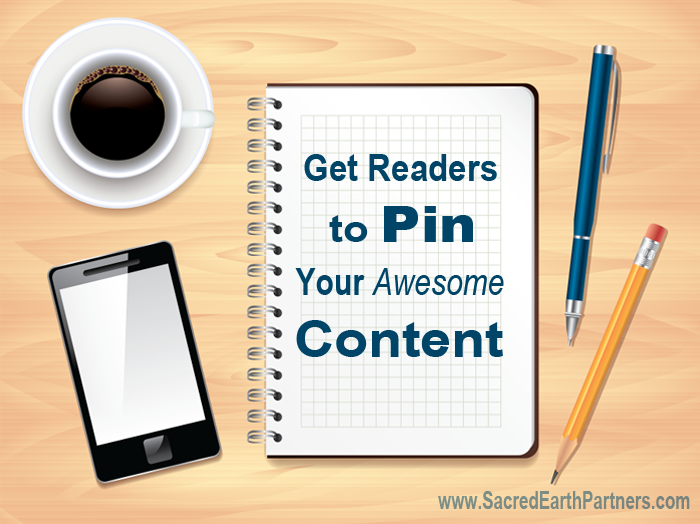 Pinterest offers a robust path to help you build your blog. You can use Pinterest to find content for your blog, grow your audience and increase your website traffic. Pinterest is my highest social media referrer.
The main focus of this post is how set your blog and post to make is super easy for you readers to share your content.
Step 1  – Feature an image with every blog post, make sure it's pinnable.  You can easy create great images online at a site like PicMonkey or Canva  Canva is my fav and easy to make awesome pictures with the templates.
Don't forget to set up your images so they are social media and SEO friendly, set the file name, title and alt text.
Step 2. Make it easy for them to pin an image associated with your post with one click. Place a Pin It button under each image, or if you use WordPress, use the jQuery Pin It Button for Images.  I use both of these strategies along with others 🙂
Step 3. Add the Pinterest button along with your other Social Share buttons and your sidebar. ASK people to follow you.  You can create your own button or widget from Pinterest directly.
Step 4.   (Advanced) Apply for Rich Pins.  Pinterest has recently added Rich Pins, for articles this you can use Open Graph or Schema.  I already had my site set up for Open Graph for Facebook.  You can install and activate the Open Graph Plugin to make it easy.  Then you validate and apply for Rich Pins.  You can read all about it here.
If you don't have a Pinterest account, definitely get one setup right away.  But I would definitely recommend setting the timer on so you don't get too distracted, it is a fun site! 🙂
You can find me Here: http://www.pinterest.com/LoriLynnSEP/ Leave a comment with your Pinterest account and we will connect.
Tomorrow's post is Get your readers Tweeting
Free 5 Day Video Training On How To share your Unique Message, Attract More Clients and Create a Successful Business. Step-By-Step strategies for creating a Divinely Powerful Online Presence!
Start Creating an Amazing Website
    Learn how to be Spiritual Rich
    Learn how to create a Divinely Powerful Website
    Learn how to create a real Client Connection
    Learn how to expand your reach with Social Media
Enter your email to view your videos now!  Click Here to Learn More