Links are a quick process to add to any text.
From a Post or Page
Step 1 – Type the text  you want as a link.
Step 2 – Highlight the text
example:

Step 3 – Click the Link button

Step 4 – A popup box will appear, Enter the web address in the Link URL field.
Step 5 – Change the Target field to open link in new window.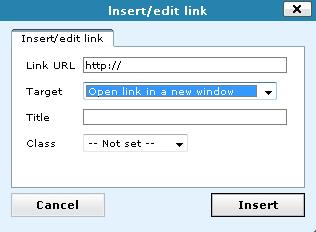 Step 6 – Click Insert