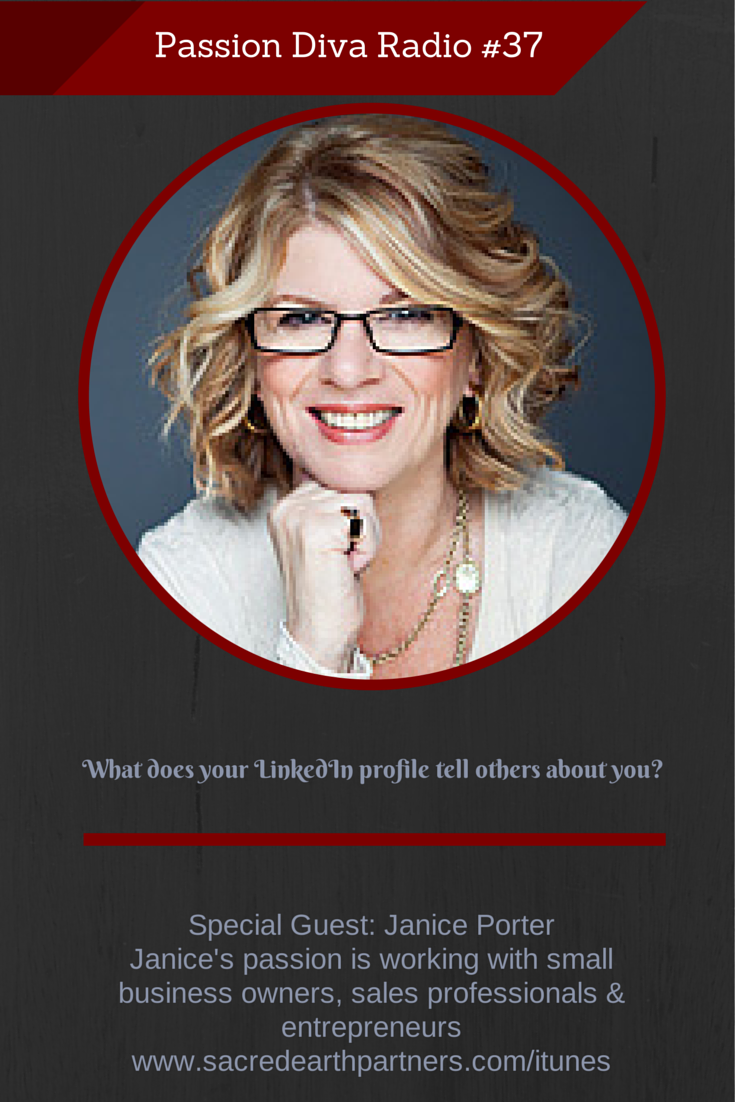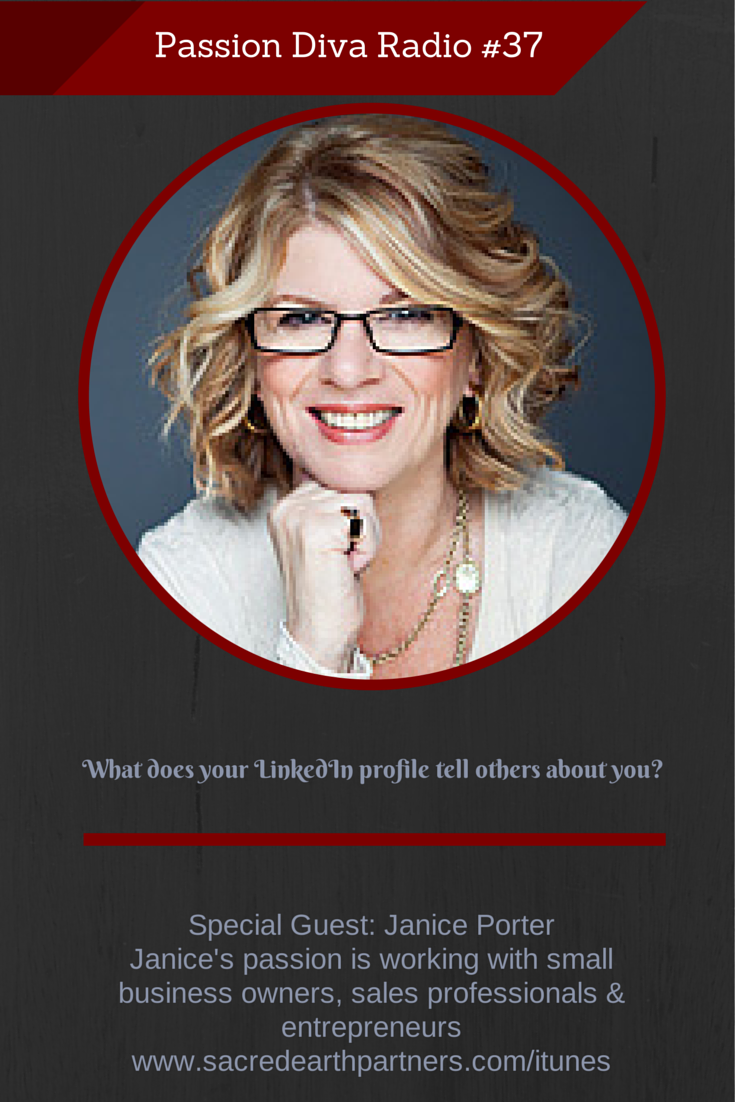 Show Topic: What does your LinkedIn profile tell others about you?
Special Guest: Janice Porter
Have you been wondering lately if you should be on LinkedIn, but don't know where to start?
Are you on LinkedIn but don't have a clue what to do with it?
Are you aware that LinkedIn is a great place to network and find your ideal clients?
You will learn:
The key components of creating an engaging and entertaining profile
The do's and don'ts of a business generating profile
How to keep people's interest so they read to the end – and want to connect with you

Listen Here:  So sorry everyone we have had some technical issues and the show did not record completely.  We will be re-scheduling soon.
Show Notes:
 Tips:
Change your notification before you do a bunch of updates
Never use the default connection message, review the profile and look for interesting connections, then send a custom message
Complete your profile before you start connecting
About Janice

Janice's
passion is working with small business owners, sales professionals & entrepreneurs, who want to build their businesses through relationship marketing and networking (offline & online).
create retention strategies

grow through referrals,

stay connected to their business and personal contacts to drive those referrals and increase sales

build a presence and get leads on LinkedIn
Her motto: INSPIRE – ENGAGE – CONNECT which really speaks to how She helps those that she works with, whether one-on-one coaching or group presentations.

 she absolutely loves connecting people and seeing them move forward in their businesses
Contact Janice

Links & resources from this interview
Janice is graciously offered a FREE 30 minute strategy session for the first 10 listeners who may want to improve their follow up, client retention, or LinkedIn presence. AND for 10 listeners the chance to find out more about Sendout Cards, please send Janice an email with the "Passion Diva Radio Show" in the suggest line
Support the Passion Diva Radio Show
We hope you liked this episode and found it AWESOME!. If you loved what you heard, we'd love your support.
Here are 3 super easy ways to do that right now:
1. Rate & Review the Show on iTunes

They're greatly appreciated and super helpful in spreading the love. Thank you!
Not sure how to leave a review on iTunes?

Learn how here

.

2. Share it using the social media buttons below.
3. Leave a comment below.
THANKS FOR LISTENING! Click here for MORE EPISODES