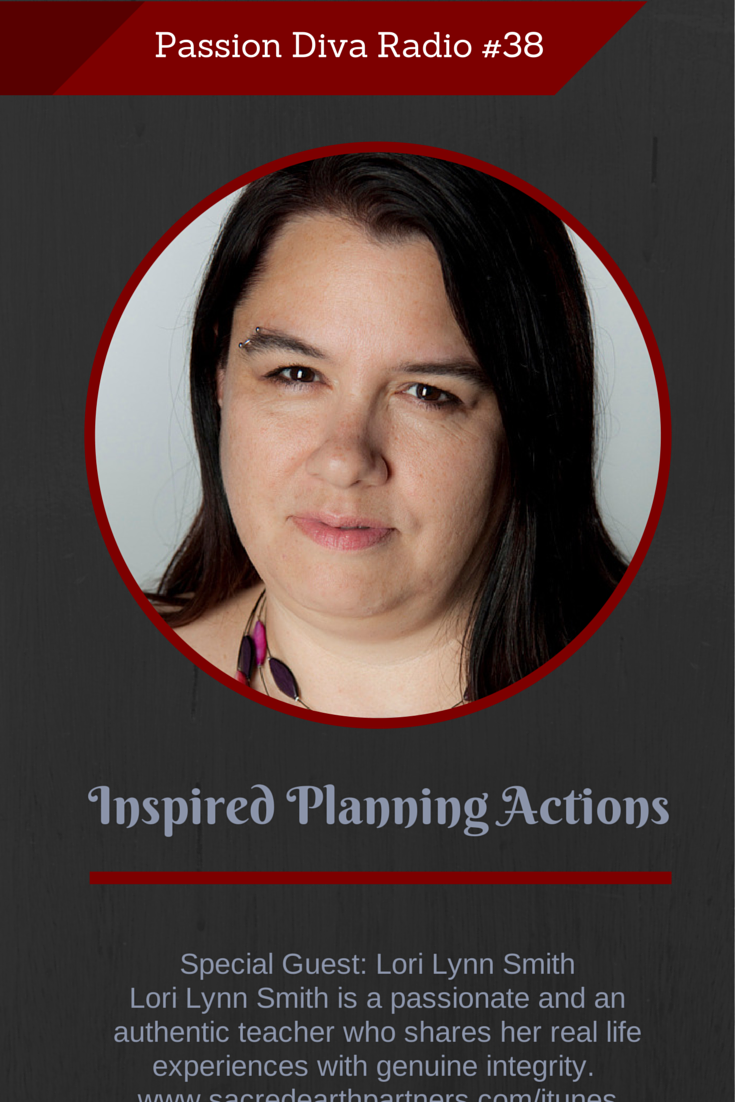 Show Topic: Inspired Planning Actions  for your Solopreneur Business
Special Guest: Lori Lynn Smith
Did you accomplish what you wanted to last year?
Did you feel you moving aimlessly from task to task?
According to the Small Business Development Center, lack of planning is one of the top three reasons businesses fail. Without a plan, it is easy to see every task as equally important.

Listen Here:
Show Notes:
Nov 1st – Live Your Dreams Creation Circle – How we can use the natural cycles of wheel of the year to create our dream lives. http://www.sacredearthpartners.com/thecircle
About Lori Lynn

Lori Lynn Smith is a passionate and an authentic teacher who shares her real life experiences with genuine integrity. Leading by example, living life on my own terms! Lori is the Founder of Sacred Earth Partners Training and Retreat Center Inc. Sacred Earth Partners Training and Retreat Center, Eco-Spiritual Company, is dedicated to bringing programs, courses and products designed to support a holistic lifestyle and business that nourishes the body, mind and spirit. www.sacredearthpartners.com
Support the Passion Diva Radio Show
We hope you liked this episode and found it AWESOME!. If you loved what you heard, we'd love your support.
Here are 3 super easy ways to do that right now:
1. Rate & Review the Show on iTunes

They're greatly appreciated and super helpful in spreading the love. Thank you!
Not sure how to leave a review on iTunes?

Learn how here

.

2. Share it using the social media buttons below.
3. Leave a comment below.
THANKS FOR LISTENING! Click here for MORE EPISODES