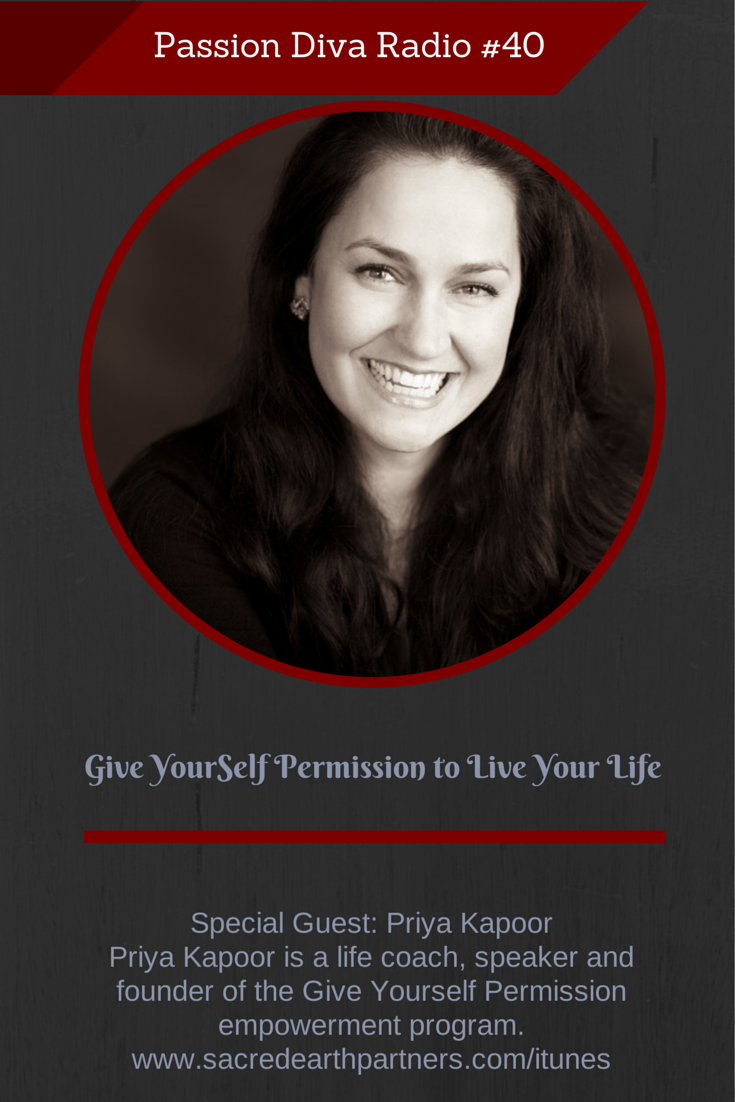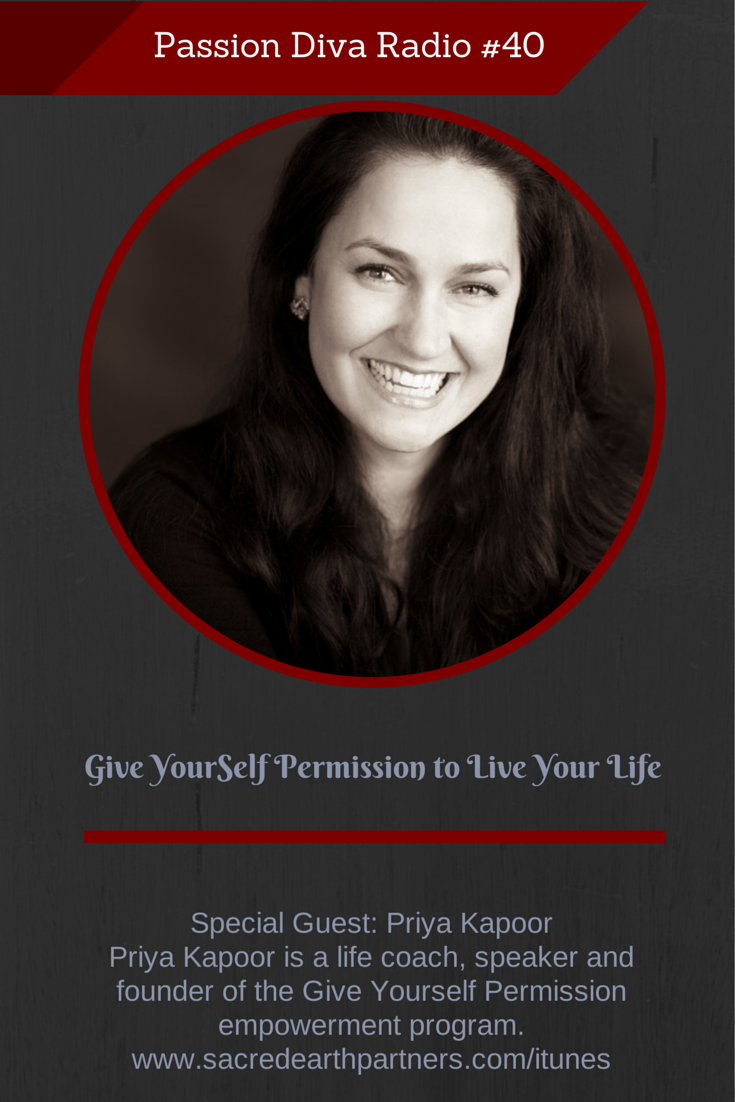 Show Topic: Give YourSelf Permission to Live Your Life
Special Guest: Priya Rana Kapoor
Today we are going to be speaking with Priya Rana Kapoor the author of "Give YourSelf Permission to Live Your Life," In the book Priya outlines her successfully proven method that helps bridge the gap between disinterest and complete engagement. The outcomes of her process, "The Permission JourneyTM," lead to a happier environment and increased productivity both at home and at work.
Listen Here:
Show Notes:
Nov 1st – The Circle – Live Your Dreams Creation Circle – How we can use the natural cycles of wheel of the year to create our dream lives. http://www.sacredearthpartners.com/thecircle
About Priya
Priya Rana Kapoor is a life coach, speaker and founder of the Give Yourself Permission empowerment program. Priya holds a master's degree in marriage and family therapy and a certificate in coaching. She lives in London, England and Los Angeles, California.
priya@prkcoaching.com
USA: + 1 310 227 9157 UK: + 44 (0) 7814 809 533
Support the Passion Diva Radio Show
We hope you liked this episode and found it AWESOME!. If you loved what you heard, we'd love your support.
Here are 3 super easy ways to do that right now:
1. Rate & Review the Show on iTunes

They're greatly appreciated and super helpful in spreading the love. Thank you!
Not sure how to leave a review on iTunes?

Learn how here

.

2. Share it using the social media buttons below.
3. Leave a comment below.
THANKS FOR LISTENING! Click here for MORE EPISODES