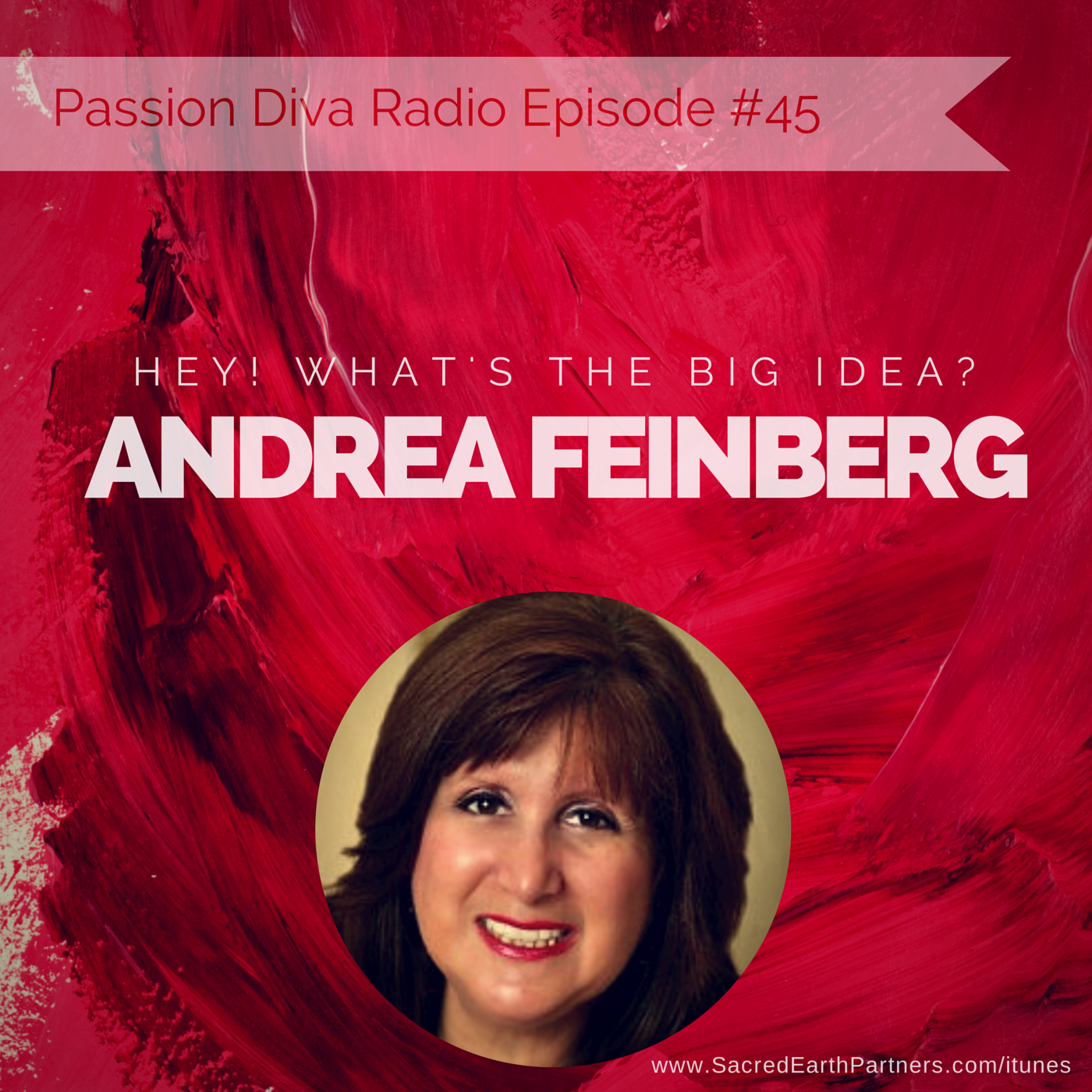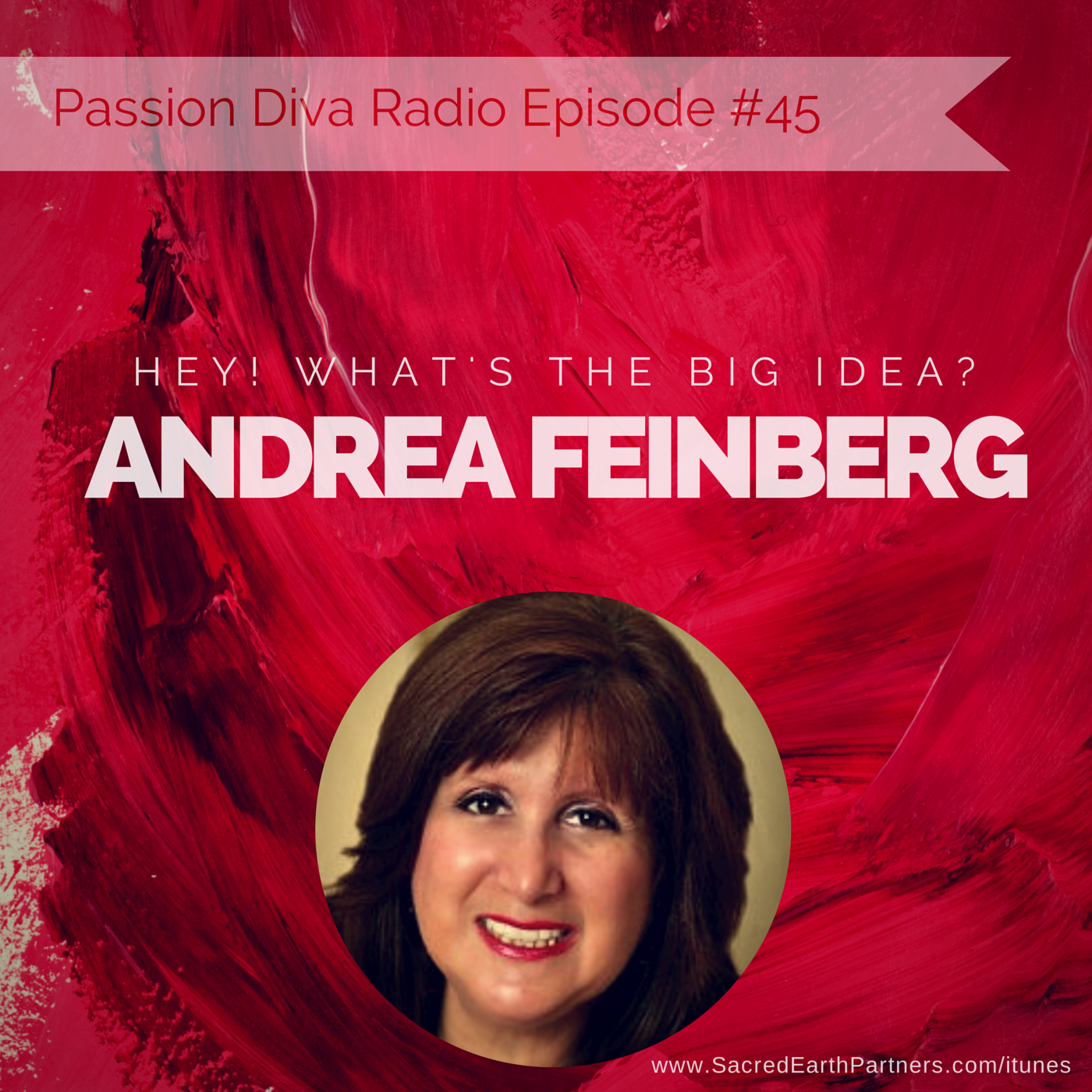 Show Topic: Hey! What's the BIG Idea?
Did you start your business with a BIG idea? Maybe you had a 'eureka!' moment around a new way to solve an old problem; perhaps you saw the possibilities to improve a current process or maybe you felt compelled to take a leap and do things on your own terms to improve your life.
Whatever the reason, that BIG idea had BIG consequences, didn't it? So, what's it done for you lately? It's time to dust off that BIG idea and enjoy BIGGER results. During our  conversation, we'll explore your mission, purpose and vision documents for the hidden treasure they contain and turn them into living documents that breathe powerful rewards for your business, your constituents and put more cash in the bank.
Show Notes:
Nov 1st – The Circle – Live Your Dreams Creation Circle – How we can use the natural cycles of wheel of the year to create our dream lives. http://www.sacredearthpartners.com/thecircle
Purpose Statement
A purpose statement guides the WHY you have decided to make a difference.
Mission Statement
A mission statement talks about HOW you will get to where you want to be.
Vision Statement
A vision statement outlines WHERE you want to be.
Pfizer's Vision and Mission
Pfizer will strive to achieve and sustain its leading place as the world's premier research-based pharmaceutical company. The company's continuing success benefits patients, customers,shareholders, business partners, families and the communities in which they operate all around the world. Pfizer's mission is to become the world's most valued company to all of these people.
Our Mission Statement
We will become the world's most valued company to patients, customers, colleagues, investors,business partners, and the communities where we work and live.
Our Purpose
We dedicate ourselves to humanity's quest for longer, healthier, happier lives through innovation in pharmaceutical, consumer, and animal health products. To achieve this purpose and mission, Pfizer affirm the values of Integrity, Leadership, Innovation, Performance, Teamwork, Customer Focus,Respect for People and Community.
Women's Prosperity Network
VISION:  A global community of impassioned, determined women, committed to supporting each other's pursuit of excellence, and significantly impacting our world.
MISSION:  Women's Prosperity Network (WPN Global) is dedicated to guiding and empowering women through learning connections and laughter – to love the life they live and create a life they love!
Sacred Earth Partners' Vision
Our vision is to be the #1 Resource for  Spiritual Women to learn; How To Do What They Love, Make More Money, and Live the Life on Your Own Terms!

About Andrea:
Andrea nudges ambitious, impassioned women business owners to enjoy a happier, abundant life through a better run, profitable business. She is a graduate of NYU's Stern School of Business, Coach University's three-year advanced training program and a founding member of Coachville, the world's largest coach-training body.
She's published 3 books, the most recent of which is 'Less Stress = More Success: A Business Woman's Guide to Reducing Overwhelm and Creating a Healthier, Wealthier Life'.
Online Profiles
Special for Listeners Big Idea Audio
If you want an easy way to show you love and appreciation for the show, you can check out http://www.sacredearthpartners.com/Love
I would love for you to check out The Circle: Create your Dreams in 2015!
This is a complimentary Creation Support Circle using the Wheel of the Year.
We will focus on Aligning with the natural cycles of the earth using Sacred Ceremonies,
Creative Journaling, Elemental Forces of Creation Oracle, Conscious Movement and Guided Meditations.
Over the next year we well be connecting with the elements and nature to leaning and experiencing:
Finding and Aligning with your soul purpose
Systems for moving toward your dream life
Clearing emotional baggage that may be getting in the way
Leveling up your thoughts and vibes
Actions that you need to propel you forward