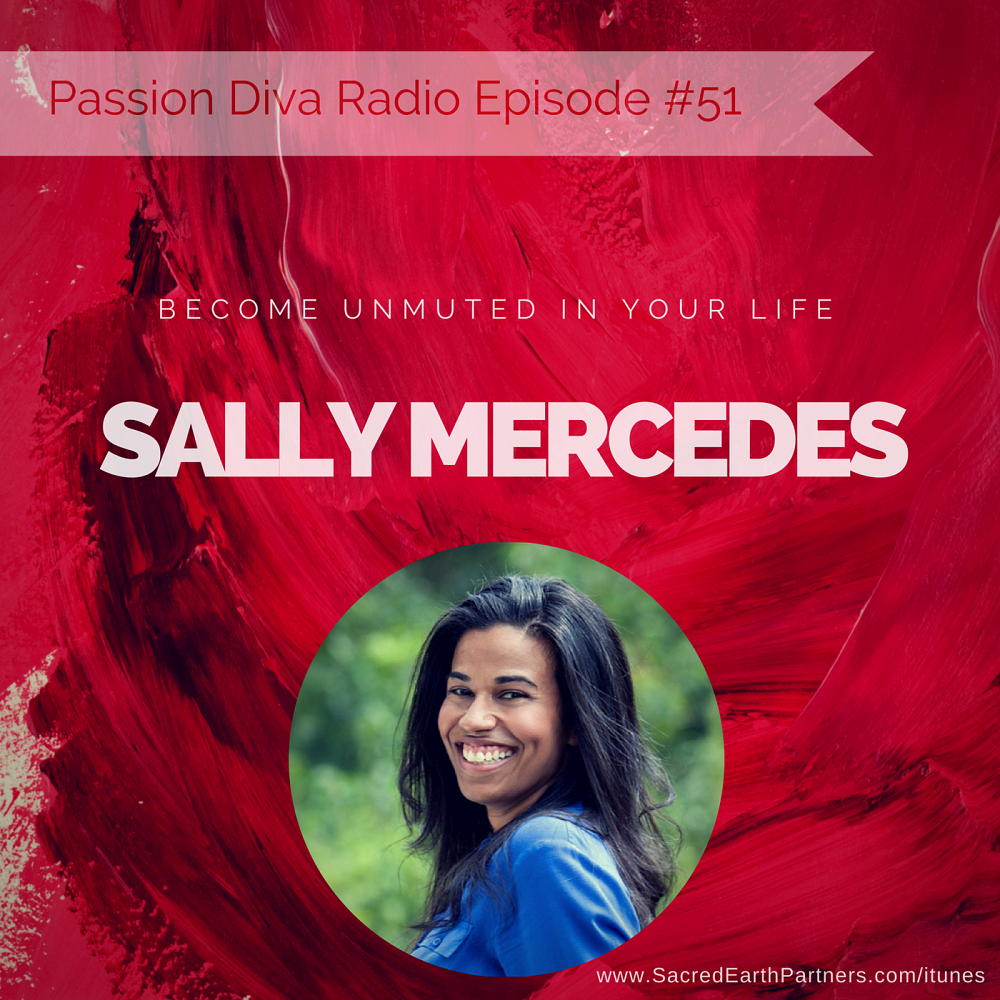 Show Topic: Become Unmuted in Your Life with Sally Mercedes
If you've ever felt stuck, silent, small, unfulfilled, or like you've been living your life compartmentalized, chances are that you would benefit greatly from becoming unmuted in every area of your life. By taking a fun, curious, and exploratory approach, you can end 2014 with some reflection and start 2015 with a bang.
Show Notes:
Bold + Audacious: Bodacious = impressive or remarkable; excellent.

Mary Foley mentors women to be bodacious in their career, you can read more about here: http://www.maryfoley.com
"Bodacious, is that even a word?" I've been asked. Absolutely! The dictionary definition of bodacious includes descriptors like bold, outstanding, and courageous. I define it as "the courage to be in charge of your life." I love the word bodacious because it captures a positive spirit of freedom, choice and being all you can be.  http://www.maryfoley.com/sanity-for-your-life-25/370-we-all-gotta-little-bodaciousness
And when you are ready, check out some Conscious Dance with Lisa Micheals
About Sally:
Sally Mercedes is a coach, speaker, writer, and singer. As a coach, she inspires and supports you to express yourself fully, confidently, and authentically in your life, business, and creativity through private coaching experiences and group courses. Her mission is to make sure you know you have the voice, power, resources, and skills to express yourself fully, in a way uniquely you. She believes it's time to stop silencing yourself and start unmuting your authentic expression.
Contact Info
Special for listeners
"Become Unmuted: A 7-Day Soiree.
" It starts December 1st and registration is available starting now (with some surprise bonuses before it officially starts). Folks can learn more and sign up at 
www.becomeunmuted.com
.
If you want an easy way to show you love and appreciation for the show, you can check out http://www.sacredearthpartners.com/Love
PDR 51 – Become Unmuted in Your Life with Sally Mercedes Show Topic: Become Unmuted in Your Life wit http://t.co/1g9lhL4pdD

— Lori Lynn Smith (@LoriLynnSmith) November 26, 2014