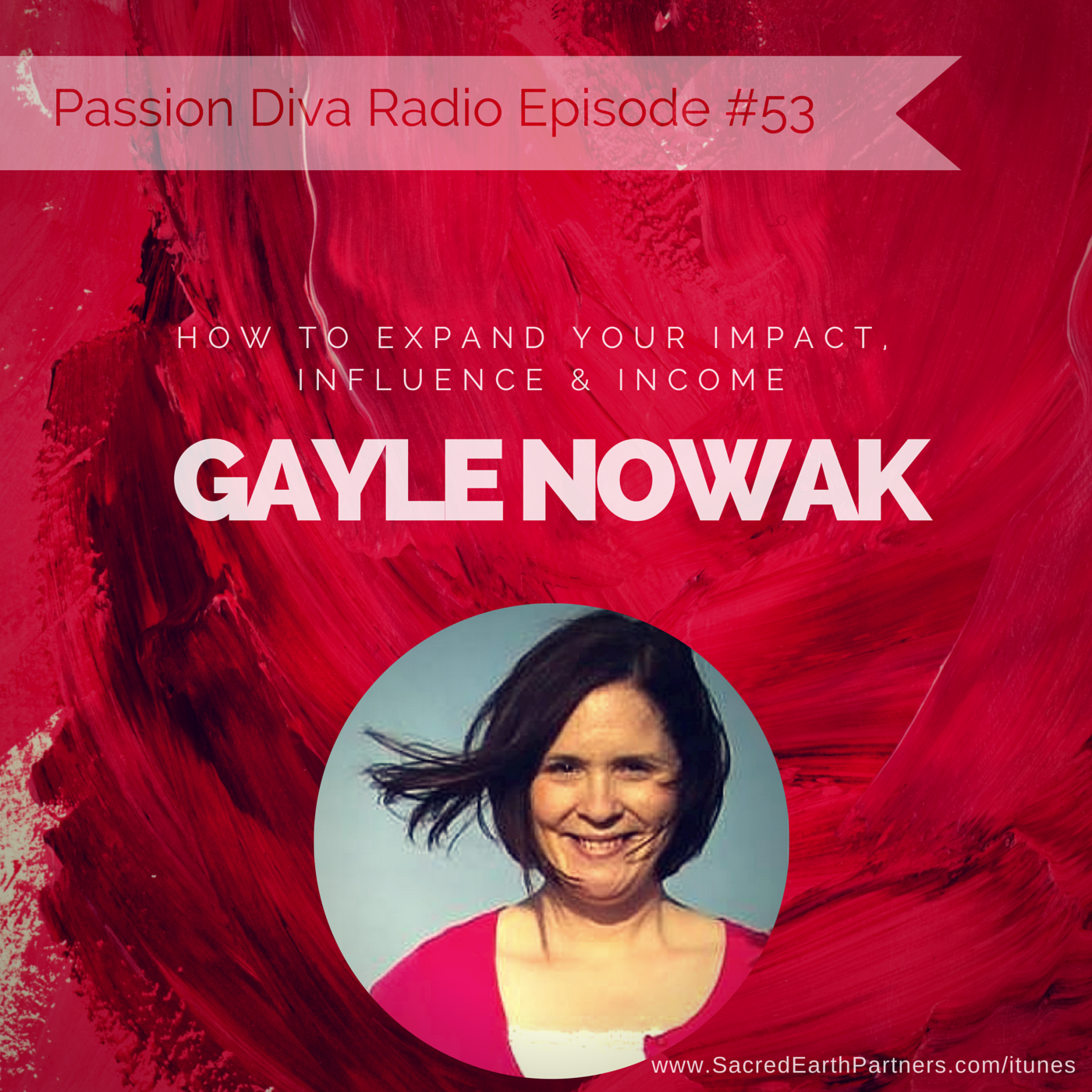 Show Topic: How to Expand Your Impact, Influence & Income with Gayle Nowak
Show Notes:
Why is creating a connection to people so important in business?

How does story fit into creating deep and meaningful connections with potential clients and presenting your message?

What if someone has lots of stories, or maybe they think they don't have a story. How do they find the right story for their business?

So once a person has that moving story, how can they use it to market their business?

What's the difference between stories that entertain versus stories that sell?
Resources:
About Gayle:
Gayle is the founder of The Story Stylist based in Boston, MA.
A former journalist, marketer & award-winning publicist, Gayle has built a successful business helping purpose-driven entrepreneurs get more prestigious visibility and attract high-end clients. Gayle's brilliance is all about showing you how to monetize your story and publicize your passion so you can spread your message to a wider audience, get known as a high-value entrepreneur and grow your business to the next level.
She has worked alongside celebrity spokespeople including, Jane Pauley and Steve Thomas, and has generated millions of dollars in free publicity for corporations and government agencies. She's even got a world-renowned psychiatrist on The Oprah Show.
Now she's on a mission to help outstanding yet undiscovered entrepreneurs and business owners get the recognition and revenue they deserve.
Contact Info
If you want an easy way to show you love and appreciation for the show, you can check out http://www.sacredearthpartners.com/Love
PDR 53 – How to Expand Your Impact, Influence & Income with Gayle Nowak http://t.co/Ysu3jWAwr8

— Lori Lynn Smith (@LoriLynnSmith) December 6, 2014