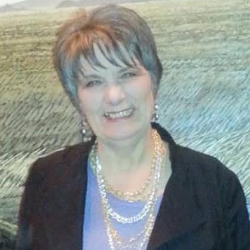 Show Topic: Balancing Life and Business Through In-Depth Goal Setting with Margery Edwards
Understanding the importance of goal setting for achieving success, as you define it, in all aspects of your life.  Learning how to set your goals powerfully for the best success.  Insights into additional power in achieving your goals.
Show Notes:
Margery shares the difference between Goals and  New Years Resolutions
Why is it important to have goals?
The best time to set goals
Tips on how to write goals
Fun as a goal!! woot, sign me up
Margery shares a goal that she accomplished with ease
What can block us from moving toward our goals
Resources:

The Circle: We would to see you there
100 Day Challenge (Affiliate link)
 About Margery:
Margery Edwards, Master in Psychology from Antnioch University, Founder of Whole Brain Learning, Listed in Who's Who in American Education, 27 year teaching K-8 students based on goals.
Contact Info
Contact Margery directly via email for information on her live workshops.
If you want an easy way to show you love and appreciation for the show, you can check out http://www.sacredearthpartners.com/Love
PDR 56 – Balancing Life and Business Through In-Depth Goal Setting with Margery Edwards http://t.co/V9dZrzAaDl

— Lori Lynn Smith (@LoriLynnSmith) December 12, 2014