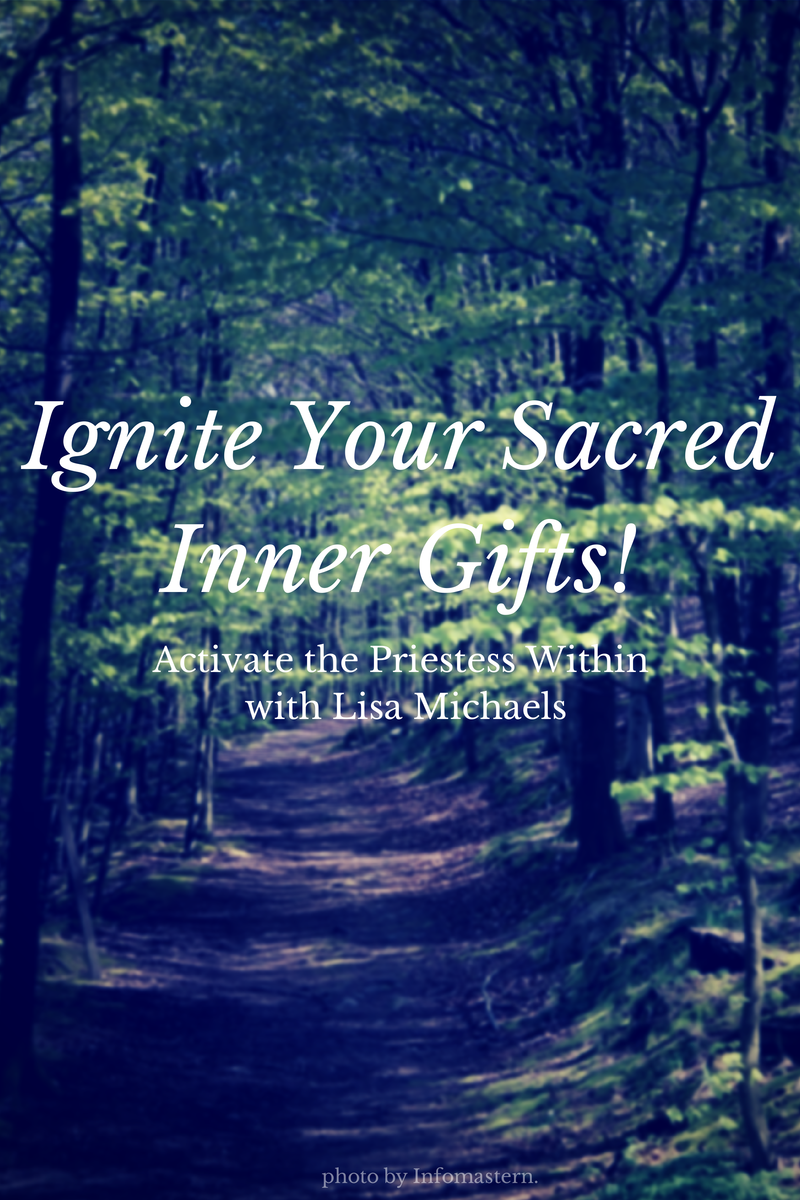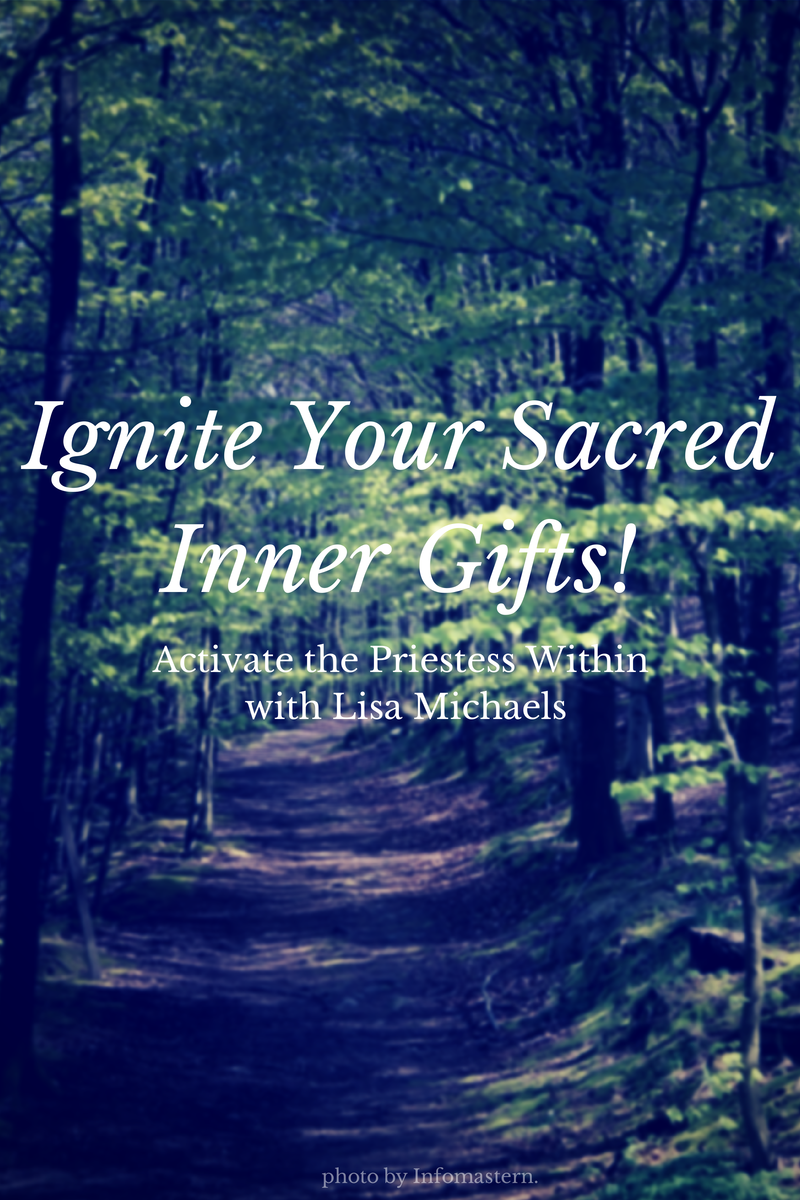 My whole body was vibrating as I stepped into the circle, I could feel the infinite possibilities of potential in the Unified Field.  I stepped into the circle alone, but I was greeted with the warmest loving feeling from the earth and my priestess sisters.
Honestly it is hard to believe it is almost a year since I made the decision to follow the process to become a Alchemical Creation Priestess.  I had always been a super manifestor, but I wanted to deepen that knowledge.  I wanted to feel connected to everything and everyone on the earth.  As they say when the student is ready the teacher appears.  Lisa's positive energy and warm heart leaves you feeling inspired.   The Priestess Process along with the Elemental Forces was exactly what I needed.  The Priestess process was initially brought to life through Nicole Christine, is now facilitated by Lisa Micheals.
I feel that I have been on this path for a very long time and all the information I have read and studied has been leading me to this point.  It is like the puzzle pieces are falling into place and the picture is becoming clearer.   I choose to step into this process alone, only 2 people even knew I was making this commitment.   I felt that it was my personal journey that I needed to commit without distractions.  Once I took my leap of faith into the group, I was greeted with much love and great new friendships with other like-minded women.
There really was so much of me that grew, changed and evolved during the process, I couldn't possible share everything.  But here are some of the BIG ones:
Energy, Living, Creation – The archetype priestess is a frequency, the new earth is a dimension and creation is brought about by aligning all this energy/vibrations with our amazing personal vibrations.  When all this energy is in alignment you can create awesome things with ease! Then add in your connection with the elements of Earth, Air, Water, Fire and Spirit and you have now super charged your creation power.
Alchemy and Elemental Forces – Alchemy is change or transformation, like the phoenix or the butterfly.  Creating your connection to the elements allows you to really connect more deeply with creation forces, understanding those foundational pieces.  Over the year many of my personal thoughts and beliefs about myself have changed because I am continually learning to better align with the elements.
Messenger of Spirit & the Universe – Before journeying through this process, I was unsure of how "my spirituality" would fit into my vision of the future. Yep, that is where I was wrong, it is not about me is it!  It is about allowing myself to be a messenger of light, of truth, of vision with no attachment to the outcome. Holding Space for love and compassion and allowing to spirit to work through me.
Inner Goddess Creation Power – This is a cool piece to look at, we have this amazing team that work within us to create our wonderful life, when we connect with, balance and allow them to support us our creation team can do amazing things.  I look at how these different aspects have influenced my decisions and my life. BAMM!  For example, this new property that we bought this year, I knew that I needed be near water.  I didn't really understand why, but I just needed.  Today when I look toward the river, I see the beautiful crystal clear water and we are over looking it so it feels like you are soaring.  This is a wonderful creation of my Venus Cancer and my Mars Gemini! And it is one of the most peaceful places to be.
Leadership – Stepping into the role of leader. I have always had but was filled with self-doubt especially thinking about opening up my radiant self.  This year has built my confidence. I now know that I can successfully align my spiritual path into all other areas of my life.  I can fully step into living my soul purpose, because I have this beautiful connection to the new earth, the universe and the elements of creation.
I am Priestess Lori Lynn, the Divine Embodiment of Light, the Bringer of Clarity and Truth.
There is so much more that I can not even put into words, you can only gain the insights by going through the process yourself.  I invite you to listen to the interview that I did just did with Lisa about the Priest process and all the benefits you can receive from the process.
Show Topic: Ignite Your Sacred Inner Gifts! Activate the Priestess Within
Special Guest: Lisa Michaels
Call in Number: (347) 637-3175
Show Details
Show Notes:  Bio
Lisa Michaels is a creation coach, author, dancer. For 20 years, she has helped thousands of people improve their lives, deepen connection to the sacred and strengthen inner wisdom.
In addition to presenting at her own numerous events, Lisa has spoken for the Creative Problem Solving Institute, International Alliance for Accelerated Learning, Wisdom of Women Foundation and more. Her books are Natural Rhythms , Nature's Success System, Create a Dynamic Year, and Prosperous Priestess Handbook.
Programs include Conscious Dance, Sacred Dance of Money, Elemental Forces of Creation Oracle, Create a Financially Thriving Divine Feminine Business and many more.
 Connect with Lisa