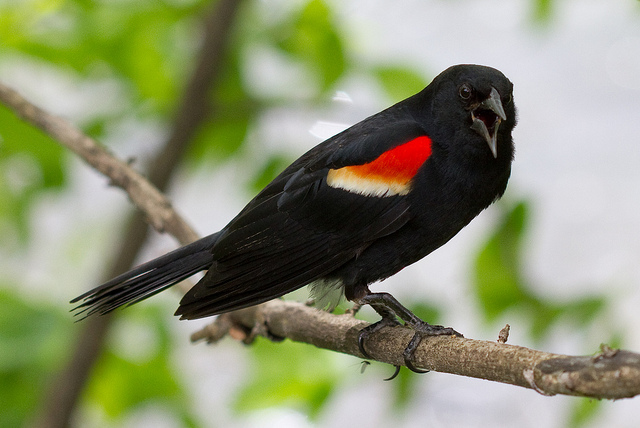 As you awaken, the warmth of the sun kisses your cheek, even before you open your eyes you can hear the lonely call of the Loon and chirping of the Red-winged Blackbird.  Your eyes open the summer sunlight floods the bedroom. Quickly dressing in your favourite yoga clothes, you follow the winding path to the water side gazebo. Sooo many choices, do you do some yoga, do you meditate, do you just sit and listen to the song birds….
Ahhhhh, sounds beautiful doesn't it!  I am calmer already.  Are looking for a mountain retreat or a lake side retreat. Are you looking to escape or to live full time ? Whatever you decide there are a few important factors you must think about.
Here is a general list that would apply to any location:
Location: Does this location meet your specific needs and desires? mountain top or lake side?
Water: yep, drinking water.  Just because you are right on a lake, river or creek, it does not mean that you will have good quality water.  Think about it this way, if you were stranded there, how long could you survive? without water not long at all. If the water is not a high quality, you may opt to bring water with you, but you need to be prepared.
Septic System: what goes in must come out… again you have many options from a outhouse to full under ground septic system. What are your preferences? and these could be different if this is a weekend getaway versus a planned retirement home.
Medical Facilities: Let's face it, we are human and we often do very silly things.  Maybe you are just hiking and fall or maybe you have a chronic illness.  You need to know your options and be prepared.
Environmental Hazards:  What was there before?  mountain retreats are less likely to have these concerns, but if you are looking at an old farm or raw land, you should definitely look into the properties past.  Your best bet here… the neighbours 🙂  they will have all the gossip on what was there 10-20- 30 years ago.
Climate: You need to understand and be prepared for the climate for the location you select. Do your research, talk to the neighbours and make sure to do a reality check to know exactly what you are getting yourself into.
Community:  I have already mentioned the neighbours a couple of times, but it is really important to know just what kind of people they are.   The old farmer down the road that would give you the shirt of his back but the tourist from the city that comes up twice a year might not even notice a problem.
There are a lot more details that you really need to learn about and many of those details depend on your long term goals for your property. On our little adventure we have been planning and envisioning the property for many years.
Our goal includes several different aspects:
peace and quiet
water – lake, river, creek, pond
gardens and animals
sustainability and permaculture
So as we walk through the journey of finding the perfect piece of property to build our vision, we will focus on these specific areas. We set the bar pretty high and there are a few criteria that must be included.
Lake or river frontage on the property
Good Drinking water – a must have and will be included as a condition of any offer
Fishing, hunting and wild life in the area – so fairly remote
50% Flat ground with some trees
Zoned appropriately or opportunity to re-zone – must be able to operate a small business
Year round Road access – we will be living there full time
Crown land nearby for Hiking, ATV'ing and Sledding and many other outdoor activities
And within our price range 🙂 tall order I might add, even up here in central BC where everywhere you look you can see trees and lakes!
So tell us, what would be your MUST have criteria?  would you have a get-away or a full time rural home?   Love to hear your thoughts and see if we missed anything important.